Teaching Experience (Higher Education)
Temple University,
Dance Department, Fall 2018
Dance Science and Somatics, Improvisation 1, Embodied Craft (composition for graduate students)

Drexel University,
Dance Department, Spring 2016
Modern 1 for all students of all majors
University of the Arts,
Dance Department, Fall 2015
Performance Improvisation
Rowan University,
Department of Theater and Dance, Fall 2014
Elements of Dance (Dance Appreciation) for undergraduate non major students
Temple University
, Boyer College of Music and Dance, Philadelphia Fall 2012 - Fall 2015
Modern Dance III- Contemporary Dance Technique for undergraduate and graduate student
Embodied Craft (dance composition for MA students)
Corporeal Improvisation for graduate students Fall 2014
Modern I and Modern II - Contemporary Dance Technique
Corporeal Improvisation: Moving in Partnership, co-teaching with Merián Soto
Foundations of Dance Pedagogy/ Dance education for young dancers- Teaching Assistant for Ellen Gerdes
Training for teaching- Shall We Dance? Narrative in American Film, for undergraduate Gene Ed students
Guest Teaching Experience Freiburg Contact Improvisation Festival,
Germany, Summer 2018
Encuentro Contact Cuba
, La Havana, Cuba, Spring 2018
Lawrence University
- Appleton, Wisconsin, Spring 2017
Contact Improvisation
Georgian Court University-
New Jersey, Fall 2015
Contact Improvisation workshops for dance major students
Chonbuk National University
, JeonJu, South Korea 2013
Contact Improvisation
Richmond University
- Department of Theater and Dance,Virginia, U.S. - yearly one week residency 2012- 2015
Contact Improvisation-
undergraduate students and university's dance company members
Temple University
- Boyer College of Music and Dance, Philadelphia, PA- 2011-2018
Salsa-
Latin Dance for Embodying Pluralism- Gen Ed students
Wonkwang University,
Iksan, South Korea- 2010
Improvisation
- undergraduate dance students- Iksan Internt. Improvisation Dance Festival
Cornell University
, Ithaca, NY- 2008 & 2005
Improvisation & Contemporary Dance Technique
- undergraduate theater and dance students
Seoul Marginal Theater Festival
, Seoul, Korea- 2007
Contact Improvisation
for artists- co- teaching with Jung Woong Kim
Moving Theater,
NYC- 2006
Contemporary Dance Technique and Improvisation
for dancers and actors
92 Street Y,
NYC- 2005
Improvisation and Authentic Movement
Laban Center Youth Group,
London, UK- 2003-2002
Contemporary DanceTechnique, Laban Movement Analysis principles
- students ages 13- 16 years old
Lewisham College,
London, UK- 2002
Latin Dance
for A level graduate students, summer program
Additional Teaching Experience Movement Director for the Fathering Circle- 2016-2017

weekly movement workshops for fathers and their children
Children's Community School
- 2015-2016
Movement and Spanish language specialist
Baila y explora- Spanish and Dance after school classes
Germantown Friends School
-2015
Magnetic Games- contact Improvisation series for 5th graders
Spanish language for elementary school
Salsa lessons for middle school
Studio 34
, Philadelphia, PA- 2012- 2010
Contact Improvisation Sunday Series, teacher rotations
Juega y baila, bilingual movement class for children ages 10 month to 4 years old
Greene Towne Montessori School
- Philadelphia, PA- 2014-2010
Explorando el español, Spanish taught through movement for after-school program
The Joyce Theater
, NYC- 2010-2008
Teaching Artist at Harlem Central Montessori School, PS 11, Churchill School, Lower Manhattan Girls' Charter School
Brooklyn Arts Exchange
, NY 2010- 2008
Music and Movement- children ages 18 months to 30 months with parents Bilingual (Spanish/English) Creative Movement- 3 and 4 years old, Modern Technique for Teens, Dance Performance Workshop-13-15 years old Contact Improvisation- Teen Arts Festival
Park Avenue Armory
, NYC (as part of Moving Theater residency) 2009-2008
Contact Improvisation- weekly class co-teaching with Jung Woong Kim
Hyo Jung Dance School
(resident teacher), Ulsan, Korea- 2007-2006
Modern Dance and Composition- ages 10-19 years old, Latin Dance- adults
Brooklyn Arts Exchange
, NY- 2006-2005
Music and Movement- 18th to 30 months old children
Public School 96
, as part of Puerto Rican Workshop program, NY 2005-2004
Creative Movement- 1st and 2nd grade, 5-7 years old
London venues
2000-2003
Latin Dance teacher- Salsa, Lambada classes, co-teaching with Jean Abreu
Red Dragon Dance Company
, London, UK- 2002-2000
Modern Technique and Repertory during the EastAnglia PerformanceTour and Royal Festival Hall Performance Residency
Le Danses Studio
, San Juan, Puerto Rico- 2002- 1996
Ballet, Flamenco and Creative Movement
Powered by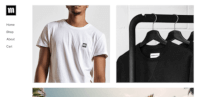 Create your own unique website with customizable templates.