Biography
Marion Ramirez
was was born and raised in San Juan, Puerto Rico where she performed from an early age, immersed in the artistic community of the island. She had the opportunity to work with major experimental choreographers such as Myrna Renaud (performing in multidisciplinary site-specific work), Gilda Navarra (pantomime), Viveca Vasquez (post-modern choreographer), and Petra Bravo with whom she toured to Havana, Cuba. In addition she was a member of Rosario Galan Flamenco Group touring across the island.
In 1997 she moved to study a BFA in Dance at the Laban Center in London. During her residency in England, she performed and collaborated in the creation of award winning choreographies of British contemporary choreographers Lizzy Le Quesne, Darren Johnston in multi-media productions and Brazilian artist Jean Abreu with whom she trained in capoeira, brazilian social dances (samba, lambada). Many of these pieces toured across the UK and in Europe. She also choreographed interdiscplinary collaborative work with Colombian dancer Sara Fonseca and architect/musician Marco Fonseca performing in various venues in London.
Following her interest in improvisation, she furthered her artistic development by relocating to New York in 2004. She focused in the study of somatic movement practices and Contact Improvisation during her internship at Movement Research and the Kinetic Awareness Center. She extensively studied improvisation and Body Mind Centering with KJ Holmes, Skinner Releasing with Ivonne Meier and Kinectic Awareness with Elaine Summers. She had the opportunity to perform in the site specific works of Kirtie Simpson and Moving Theater (Ryan Kelly and Brennan Gerard) presented at Witney Museum of Art, Park Avenue Armory and Chelsea Piers. And stage performances of Ivonne Meier, Sally Silvers, Antonio Ramos, Noemi Segarra, Elaine Summers and Patty Brashaw. More extensively she developed a creative connection with Puerto Rican dancer Alicia Diaz. Together they created various dances including 'I land' and 'Mar Adentro' with live music with Sebastian Guerrero. These and other solo works by Ramirez were presented by Dance Theater Workshop, Danspace Project, Bronx Museum of The Arts, Bronx River Arts Center, Judson Church, Lehman College, Brooklyn Arts Exchange among other.
As a member of Pepatian (a south Bronx latino organization) she joined the community of latino artists in a number of vibrant events including co- creating and performing the trio 'Out of La Negrura', with Sita Frederick and Rokafella (Ana Garcia), produced by Jane Gabriels.This trio was awarded numerous grants to develop teaching and creative residencies at Cornell University in Ithaca and Pregones Theater in the Bronx. For the last nine years she has the opportunity to collaborate in Merian Soto's choreographic works, performing and touring in works such as 'Pelea de Gallos', 'You don't look Puerto Rican', 'La Maquina del Tiempo' and Branch Dances at site specific locations in Philadelphia and NY. She continues her collabotation with Soto and the development of the modal practices and Branch Dances in their collaboration at Temple University.
As a University Fellow at Temple University she enjoyed developing a full-evening concert
Musa Paradisiaca
which was presented this past March 2014 at Conwell Theater. Marion was awarded the Rose Verdick Choreographic Achievement Award
and holds a Certificate in Teaching Higher Education from The Teaching and Learning Center.
At TU she also has had the opportunity to work with a number of inspiring professors, particularly closely and extensively with Merian Soto's improvisational work, Dr. Karen Bond in new approaches to research and education and Pepon Osorio in Community Arts. Additionally she has performed works by Kyle Abraham, Jillian Harris and Kariamu Welsh. Also she enjoys teaching contemporary dance technique among other courses.
Since 2006, Marion develops her partnership with Korean dancer Jungwoong Kim,
(catch me dance project)
. Their collaboration is rooted in the practice of Contact Improvisation while investigating ways of bridging cultural sensibilities. Together they have made performances for the stage, film and site specific venues including: a boat, galleries, dance studios, a kitchen and parks.They have been featured in festivals at The National Theater of Korea, and the Seoul Marginal Theater Festival among other venues across South Korea, New York, Miami, Philadelphia and at University of Richmond thru collaborations with Agua Dulce Dance Theater. They will next be leading the July 4th, Contact Improvisation Jam at Earthdance in Western, Mass. Also she leads Contact Improvisation jams and classes in the Philadelphia dance community.
Marion at Temple University
Powered by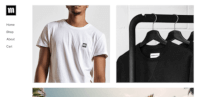 Create your own unique website with customizable templates.