July 4th Contact Jam 2014 at Earthdance
This year faciliated by Marion Ramirez and Jungwoong Kim
HERE
info July 1, 2014 - 5:00pm - July 6, 2014 - 3:00pm
Earthdance-
---Heavenly sights, sounds, and smells waft through the studios. Summer is on high in our Contact Improvisation dancing. Fireworks, forest adventures, and dances of all shapes and sizes bring fun for the whole family! Revel in the bounty of community and relish in the beauty of collaboration.
Earthdance is located at Berkshire hills of Western Massachusetts. It provides a dynamic mix of dance, somatic, and interdisciplinary arts training, with a focus on sustainable living, social justice, and community. Earthdance has been spearheading innovative arts programming. It continues to be a center for the practice and research of Contact Improvisation.
Contact Jams in Philadelphia
Second Saturday of every month at Philly PARD
HERE
for more info
Powered by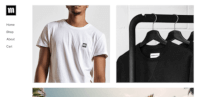 Create your own unique website with customizable templates.