about Marion Ramirez
| | |
| --- | --- |
| ​ I am passionate about the poetry of our living body. I love to experience and learn about the processes and chains of connections that dance within us whether we are still or moving. As an international movement artist for 23 years, I witness how dance can bring us closer to our humanity. I am interested in the intersections between art making, therapy and healing, education and the ways I can contribute to the growth of our social evolution. ​ | --- |
As a Puerto Rican woman, I am committed to develop my work as a performer, choreographer, and educator through the art of movement improvisation. This practice gives me a vehicle to inhabit the body's sense of agency, to empower self-knowledge, to approach cultural exchange, to resist violence and to engage respectfully with the world. This investigation has deepened through my experiences working in Puerto Rico, Cuba, UK, South Korea, US (New York and Philadelphia) and relating to people of different cultures, ages, social environments and diverse artistic inclinations, as well as my experience as a mother in a multicultural family.

Many of my works have developed as a necessary response to the unfamiliar. In my dances I then celebrate the struggle and new sense of order that is created when negotiating safety and vulnerability, the spontaneous and the predetermined. By approaching my dance with curiosity I welcome and question the qualities and movement languages I have studied. These include contact improvisation, modern dance, latin american social dances, flamenco, pantomime, ballet, martial arts, Laban studies and somatic movement practices. I search to find expressive form to movements, processes and sensations within the body, to give life to the invisible history within the performer, and to discover how and when these individual stories become collective experiences. This particular investigation has developed by committing to work in close collaboration with other inspiring movement, music and visual artists as well as engaging with members of diverse communities.


Powered by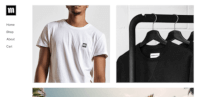 Create your own unique website with customizable templates.